LADY TRACEY
Author and Motivational Speaker.

"Every soul deserves a good read".

Tracey Williams is a trailblazer. She has contributed to Wow Magazine, Youth e-zine, Jamaica Theological Seminary and other Christian Journals. She also wrote 10 children books and 6 Inspirational books that are now on Smashwords.com, Amazon and other Social network.


Ms. Williams is her family's first Author and Educator.

She lives in St. Elizabeth where she exposes all her writing abilities.

A humanitarian at heart. This gifted soul escapes it all by retreating to her tiny-house office, which houses her children's collections and inspirational books.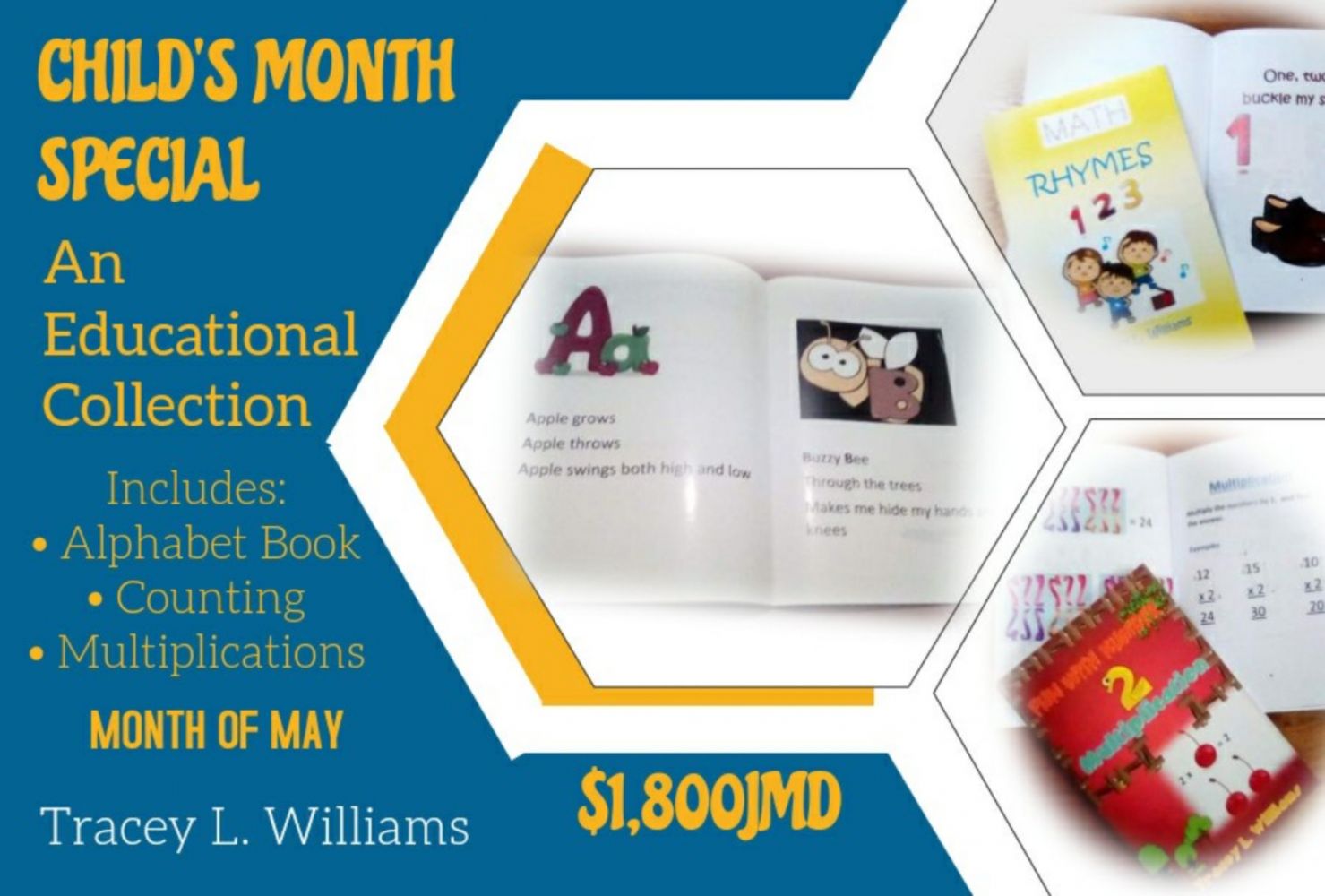 Hardcopies
Get your order in the Request box.
All Children books vary between $600.00 - $1,200.00JMD/$5.00 - $10.00USD
Adult Inspirational vary between $800.00 - $1000.00JMD/$6.00 - $8.00USD
Prices do not include shipping and handling. Local shipping is free.
Tracey Williams Book Launch 2019, Jamaica
✓Book Signing
✓Storytelling
✓Bounce-A-Bout
✓Live Entertainment
✓Refreshments
✓Give-A-Ways
SERVICES
COACHING, ENCOURAGEMENTS AND MOTIVATIONS
Lift Lighter
The issues of life can be so heavy, you become a slave to society.
Identify your work weight.
Start to lift a little lighter.
Take some load off if you have to.
Who are you worshipping, God or man?
You are carrying someone but can you still carry yourself?
Let that weight go.
Shake those unnecessary warfares off of your backs.
The battle is not always yours to fight.
Quit being a slave to problems.
Not everything is yours to solve.
Close your eyes to the things you keep seeing.
Avoid repeating what you hear.
Forget the path that you used to take.
Start to walk away from your old mistakes.
Love and love big. But never allow your kind heart to break.